The political uncertainty in neighbouring Germany is a headache for Macron. The President wants to speed up European reforms, but without German support, he is unable to do anything. In spite of this small setback, he is roaming around Africa this week and he is already thinking about his re-election in 2022.
---
AFRICAN ROAD TRIP
When he was a student at the ENA, he undertook an internship in Nigeria. This week, Emmanuel Macron is making his first trip to Africa as French President. Tuesday he went to Burkina Fasso, yesterday he attended the African Union-EU Summit in Abidjan, Ivory Coast and today he is in Ghana. Trips to Africa by French politicians are always quite delicate, and often criticised, because of the colonial past and the often dodgy business connections between large French companies and African countries.
Macron's promises to end French meddling. Many of his predecessors claimed the same. But it looks as if Macron really wants to end la Françafrique, the perverse system that exists between the 'motherland' and the former colonies. "'I am from a generation that doesn't tell Africans what to do", he said in Burkina Fasso, while being on the brink if initiating a diplomatic crisis. Yet old problems persist. One bone of contention is the CFA franc, the currency used by fourteen West and Central African countries. The CFA is tied to the Euro and managed by the French Central Bank. It is still seen as a colonial currency. Macron does not oppose changing the system or even abolishing the currency, a sign of changing times.
The soundtrack of Macron's African Trip — soundcloud.comStream The Original Sound of Burkina Faso, a playlist by Mr Bongo from desktop or your mobile device
THE GIRL NEXT DOOR
French commentators became rather nervous following the collapse of the coalition negotiations in neighbouring Germany. Without Frau Merkel at his side, Macron will have a much harder time to go ahead with his EU reform plans. In fact, the French ambitions were one of the reasons that the liberal party FDP pulled the plug. However, there may still be hope on the horizon. Right after the General Elections in September, the Socialist Martin Schulz committed a political blunder when he excluded his party, the SPD, from government participation. He has now changed his mind. The door for a GroKo, a Grosse Koalition, is once again open. Even though the SPD remains a long way off fully supporting Macron's agenda, it is good news for Macron. The fresh President is still seen as the best hope to salvage Europe.
Both British politicians and pundits took a more triumphal tone: COLLAPSE they shouted, or Kaput. But don't worry: According to The Economist, there is no cause for concern. The reports of the death of German stability are greatly exaggerated.
Credibility
Macrons' European ambitions also lost some credibility last week, when the European Commission (EC) was rapping his knuckles. Although the country's budget deficit will fall below three percent of GDP for the first time in ten years, it is unlikely France will respect the EU's budget rules next year. The EC remains critical to the country's public finances. France is, together with to Spain, the only country still in the 'excessive budgetary procedure', the European penalty box without any concrete punitive measures.
According to the Minister of Economy and Finance, everything's fine. "The France that lies and cheats is over", Bruno Le Maire told the Commission. Moreover, he asks the French "to be patient". His European colleagues have heard this all before. Ten times to be exact.
TAKE ME TO YOUR LEADER
The marcheurs, the disciples of Macron's movement La République and Marche (LREM), chose a new leader last week. They had to choose from a long list containing only one name: Christophe Castaner. He was elected délégué général. Castaner is also Secretary of State for relations with the Parliament and has decided to merge the two jobs. Benjamin Griveaux took over his role as the government's spokesperson.
FASHION VICTIMS
Brigitte Macron had to intervene to prevent the French president from changing tailors. The last couple of years, Macron has been a faithful client of Jonas & Cie, the Parisian tailors, who make the President's dark blue suits for a modest 450 euros. Macron actually wanted to become a customer of Smuggler, whose suites are 100% 'Made in France', but three times more expensive. Too expensive, according to Brigitte. She was afraid that his wearing of such costly apparel would reinforce her husband's negative reputation as the Banker's President. Jonas & Cie, on the other hand, are delighted: since Macron's election, their business is booming.
STEAMING WITH ANGER
Mr. Mexandeau enjoying happier timesA former Postal Services Minister under Mitterrand, the 86-year-old Louis Mexandeau, was furious when he found out that he would now have to pay for his own train tickets. He had been travelling for free since 1981. Mexandeau was unaware that, last month, as an austerity measure, the government abolished all free travel for former ministers and former MPs. The éminence grise was particularly irritated by the fact that he had to pay for SNCF trains, which he deems to be "from a different era". Just like the former minister himself, who also had to pay a fifty euro fine.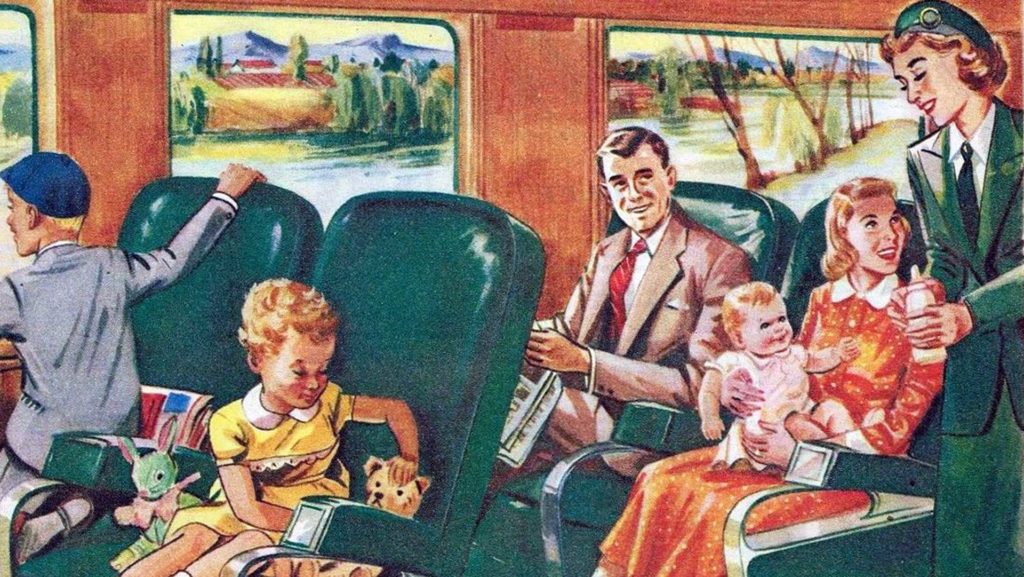 FAITS DIVERS
+++After being in politics since 1976, François Fillon announced that he would be leaving the political arena. For the first time in his life, the 63-year-old former Prime Minister found a job, at Tikehau, as an asset manager.+++Marine Le Pen and her Front national party were kicked out by house banker Société générale. Le Pen spoke off a "banker's fatwa", but SG denied that the decision had anything to do with politics.+++Gérard Filoche, a Socialist board member until last week, was thrown out of his party after an anti-Semitic tweet he sent last Friday. Filoche refers to his tweet as "stupidity" and his exclusion "outrageous." +++Bernard Arnault, France's richest man, and the World's 11th, is mentioned in the Paradise Papers. Le Monde is one of the newspapers that participated in the international research project. That resulted in Arnault being so angry that he decided to withdraw all advertisements from the French daily until the end of the year (at a cost of around 600,000 euros). Arnault may face an uncomfortable Christmas dinner: internet billionaire Xavier Niel, co-owner of Le Monde, happens to be his son-in-law. +++
MERCI
Thank you for reading this newsletter. If you liked it, please share it on Facebook or Twitter, or with your colleagues and friends who are also interested in France. I welcome your questions and comments on news@devries.fr.
Are you still hungry for information about France? Then please subscribe to So French!, the bi-weekly podcast I co-host, available in iTunes or Tunein Radio. Episode 29 is online now.
NEW: If you would like to receive news about French politics on your smartphone, subscribe to the Telegram channel French Politics.