Brains
Every day, thousands of bits and bytes are sweating behind the scenes to keep this site readable. Its big brain is the incomparable content management system WordPress. The theme is Literatum, tailor-made and complemented with a couple of very handy WP-plugins. The articles are usually written with MarsEdit on a 13″ MacBook Pro (being an early innovator, I'm a user of Apple's typewriters since 1984). I generally write in the heart of Paris, but I'm very often in Brussels as well. Wherever I go, I prefer to travel by train. Since the very restrictive and counterproductive new French surveillance law (read here about it), I have moved all my websites to Iceland. My data is now being hosted at the aptly named 1984, in the country with the fewest barriers to Internet freedom (according to Freedom House).
Photos
The majority of this website's photos have been taken with a digital Nikon Z6 and sometimes with a fifteen-year-old Nikon F5. I use Adobe Lightroom CC to edit photos. I sometimes use images with a Creative Commons licence found on Foter or Unsplash. Photos for the travel reports are usually made by Gabriela Hengeveld.
Looks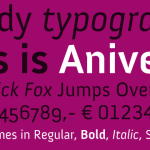 The font of the headings is Anivers, designed by Jos Buivenga and delivered to your screen by Typekit. The smart suits and shirts I'm wearing on and off screen, are bespoke by New Tailor (Amsterdam & Utrecht). Now and then I'm wearing shirts by Charvet in Paris. I usually get my accessories like ties and cufflinks at Le Bon Marché, the only department store in Paris where tourists are not ruing your shopping experience.
This site attracts around 15.000 page views and 3.000 unique visitors per month (average Q1, 2019). That's not too bad, but far from enough to finance a pair of handmade shoes. I, therefore, continue to blog for Berlutis.
Radio
For radio reports, podcasts and broadcasting, I have a studio equipped with the Zoom H5 smart card recorder, a Røde Podcaster Pro with Sennheiser mics. For live-reports in studio quality, I use Luci Live software on iPad and iPhone. The studio also has a vocal booth for voiceovers with two DBX286S compressors, a Focusrite Scarlett and cardioid or Shure SM7B microphones.
Television
Recordings in all common formats (4K/Ultra HD, HD and SD), with several UHD cameras. Digital editing and color correction in Final Cut Pro and DaVinci Resolve on a 27″ iMac Retina 5K and a 27″ Cinema Display. Transmission via (EBU) satellite feed points in central Paris, in the rest of France, on location via SNG's or by FTP via fibre optic (upload speed 238 Mbps). Live video connections in HD broadcast quality (12Mb/s) over IP via wifi/4G/5G, or on location with LiveU, MimoLive or Dejero.
Journalistic Disclaimer
I'm completely independent, meaning I accept assignments, but I will never take orders. I will always protect the identity of my sources. I am only being paid for my reports by the media I work for. Yet, you will not only find news and background articles on this website but now and then some opinions as well. Some readers think that journalists should refrain from expressing their personal opinions. Otherwise, they wouldn't be 'objective'. Every article, every report, however, starts with making a subjective choice. Therefore, there is no such thing as 'objective journalism', although that's just my opinion. Having said that, I do think that careful and transparent journalism does exist. That's the reason why I sometimes publish op-eds or give my views, usually on Twitter. Now you know what you're in for. It's up to you to do whatever you like with this disclaimer or with my media productions. I welcome any comments or suggestions. Please use the contact form for your input.
In 2020, I accepted paid assignments from Arte, BBC Radio, BNR Nieuwsradio, CGTN, Euronews, France 24, Leven in Frankrijk, NPO, Haagsch College, IRIS, RTL Netherlands, RTL France and WION India.
Copyright

All articles are © Stefan de Vries. The contents of this site is licensed under a Creative Commons Attribution-Noncommercial-Share Alike 4.0 License.